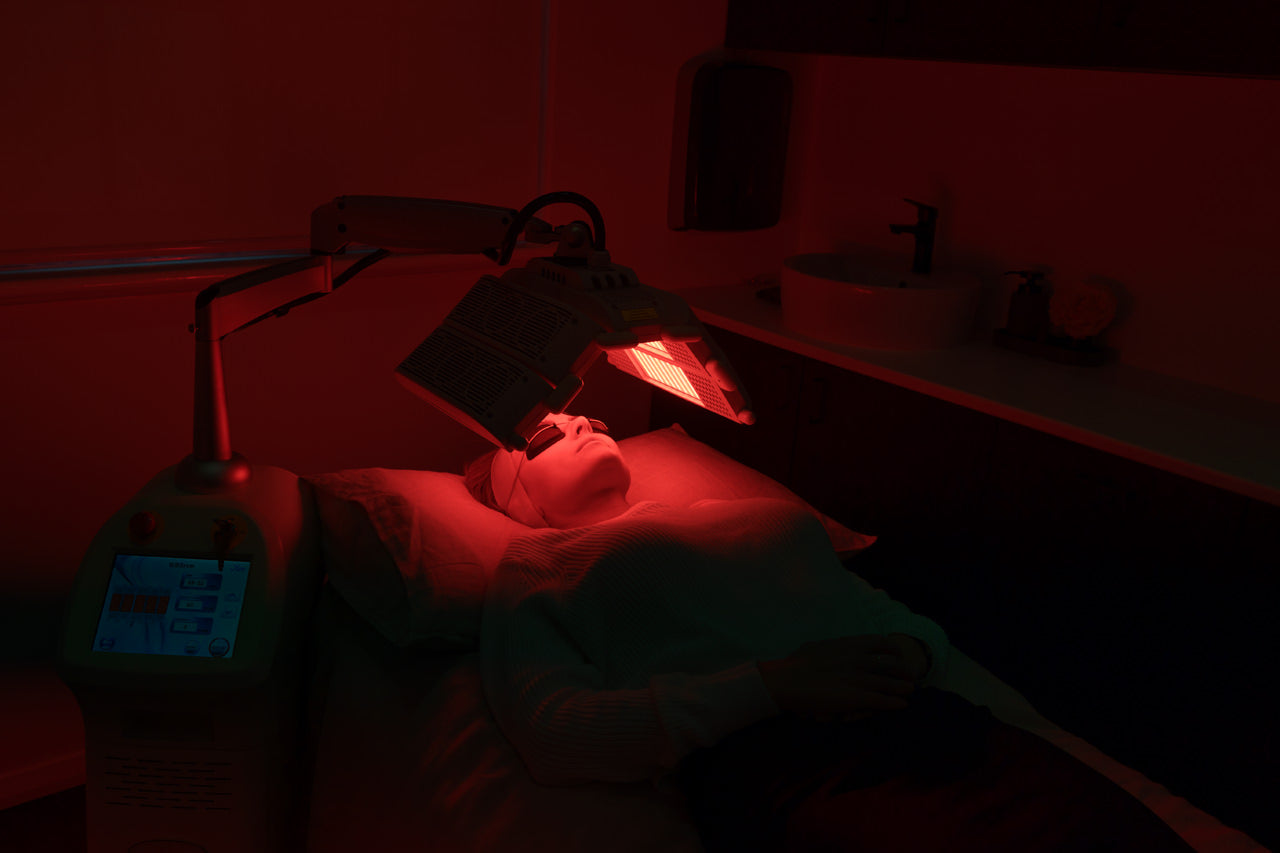 LED Therapy
LED or Light Emitted Diode is a non-invasive skin surface treatment that uses varying wavelengths of light, including red and blue to stimulate cellular activity. This helps with collagen and elastin production, fine lines and wrinkles, inflammation, and encourages oxygen production in the epidermis to kill bacteria.
FAQs
Which areas can be treated?
Are results instant?
Yes! Clients notice that their skin feels and looks plumper even after just one treatment.
How long do results last?
Treatment results will vary person to person, however results will last with regular maintenance treatments. We recommend weekly sessions depending on how your skin responds to the treatment.
How long does the treatment take?
The treatment will take 30 minutes, this includes a deep cleanse, LED therapy and application of post treatment products.
Does it hurt?
No, the treatment is completely pain free.
Are there any side effects?
Generally, reactions to an LED treatment are extremely rare, however they can and sometimes do occur. These include but are not limited to;
Nausea
Dizziness
Redness and/ or other irritations
Who is not suitable for LED?
Anyone with Epilepsy or lupus
Anyone taking medications that cause light sensitivity
How many treatments do I need?
This will always vary depending on your skin condition, lifestyle and expectations. A series of 4-5 treatments spaced 1 week apart is what we would recommend. Once you are happy with your results you can simply do maintenance treatments once or twice per month.
How much does the treatment cost?