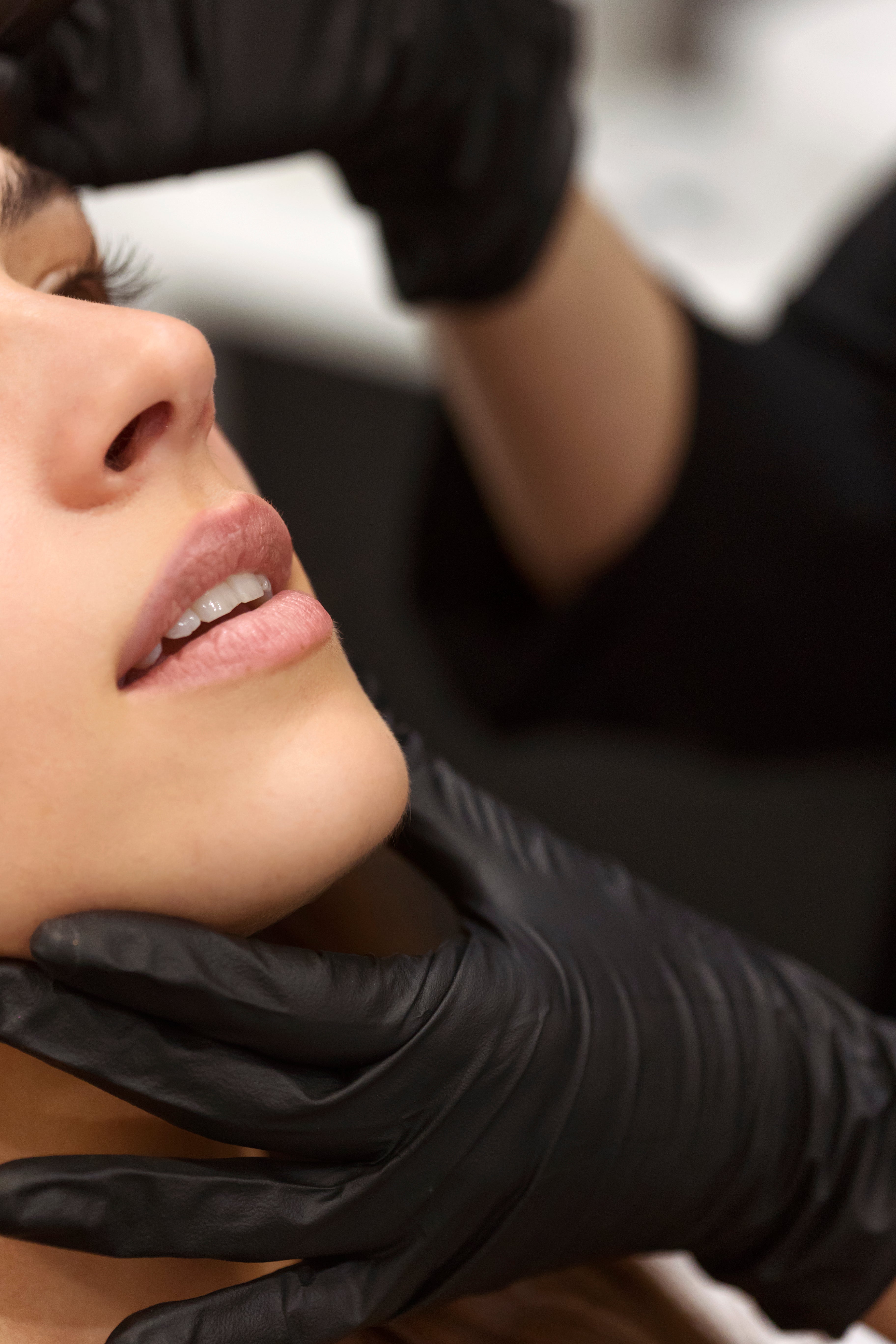 Bio Remodelling Injections
This first to market product is an injectable that works to boost hydration, improve skin tone, texture and overall luminosity without volumising. This treatment is great for targeting face, neck, hands and decolletage. 
FAQs
Which areas can be treated?
Face, neck, decolletage, hands and areas of the body needing improvement of hydration & elasticity. 
How long does the treatment take?
Bio Remodelling treatment takes 30 minutes including consultation and treatment time. A quick 5 point injection technique is used on both sides of the face for a full face treatment.
Who is not suitable for treatment?
Pregnant, breastfeeding or trying for a baby (including IVF)
Bleeding or clotting disorders
Active skin conditions/ infections (cold sores etc)
Any Autoimmune diseases (Including Sarcoidosis, Lupus, etc)
Are there any side effects?
The injection may sting for a short while, and in some cases can cause some temporary localised reactions. While every precaution will be taken to prevent any complication, and that complications from this procedure are rare, they can and sometimes do occur. These include but are not limited to;
Redness, pain/ tenderness of area treated
Swelling that may last 2-4 days
Bruising
Itching
Infection (rare)
In rare cases there is a chance of developing lumps or nodules that may be of the inflammatory nature. Strict aftercare instructions are provided to avoid this complication.
How many treatments will I need?
We recommend 2 session spaced 4 weeks apart and recommend 6 monthly maintenance treatments.
How much does the treatment cost?
Bio Remodelling is $1800 for 2 sessions.
DISCLAIMER
Base Aesthetic Clinic does not offer cosmetic injectable treatments to any patient under 21 years of age.